Data Stores are the biggest update to NiftyImages in the past two years. This feature gives our clients the ability to store any data they want in NiftyImages, then show that data in real time.
This could be the latest Tweet, the newest review given on their site, most recent donation to their organization, the next event/game, or subscriber information that they can't easily store in their ESP.

We give you a variety of ways to populate your Data Store, such as uploading a CSV, using our API or Zapier to easily automate the data transfers from over 4,000 different apps.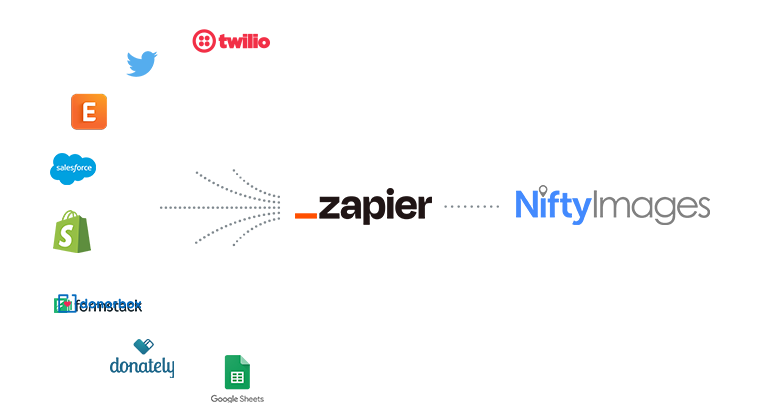 Learn more about creating Data Stores here